When people think of hiring a wedding DJ, they often think of a great dance party. In this article we will see what role the DJ can play in the other parts of the wedding day.
Just For The Dance Party?
Without a doubt, when thinking about a DJ, you think of a dance floor filled with dancing people. But a wedding DJ can do so much more for your wedding than 'just' provide for a wonderful dance party. There are good reasons to have him involved in other parts of the day as well.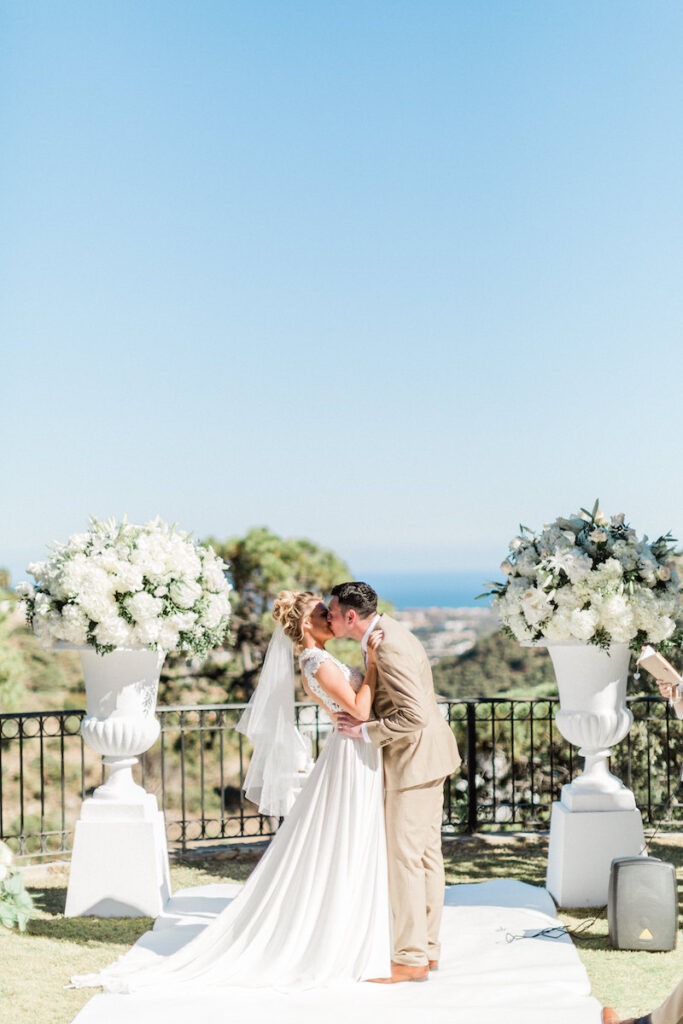 Unless you choose to be a little out-of-the-ordinary, a typical wedding day consists of the following elements:
wedding ceremony
(cocktail) reception
dinner
dance party / open bar
Music often plays an important role in all of these parts. For sure, you like to have a special song played when the bride walks down the aisle, either by live musicians or from a record.
Next to that, it is highly recommended to use a microphone for the speeches of the officiant and others. Especially when the ceremony takes place outdoors. It ensures that all of your guests will be able to hear every word being spoken and it helps the speakers to speak without having to raise their voice. This creates an intimate atmosphere during the ceremony.
To accomplish this, you need the services of a dedicated professional to set up and operate the sound system during the ceremony.
It is very well possible to hire a specialized company for the job, but wouldn't it be a lot easier and cost-effective to have the DJ do this for you?
Also, your wedding planner will be very happy with one supplier for all music, entertainment, and technical care, as this makes his/her job a lot easier.
All-day service
Many wedding DJs offer some kind of full-day service. At MOOOV Event Services we call it an All-Day Wedding DJ Package and it covers everything from music and sound support for the wedding ceremony, background music during reception and diner, and the party music and lighting effects until the very last dance. We also arrange for live musicians to perform during any of these sections.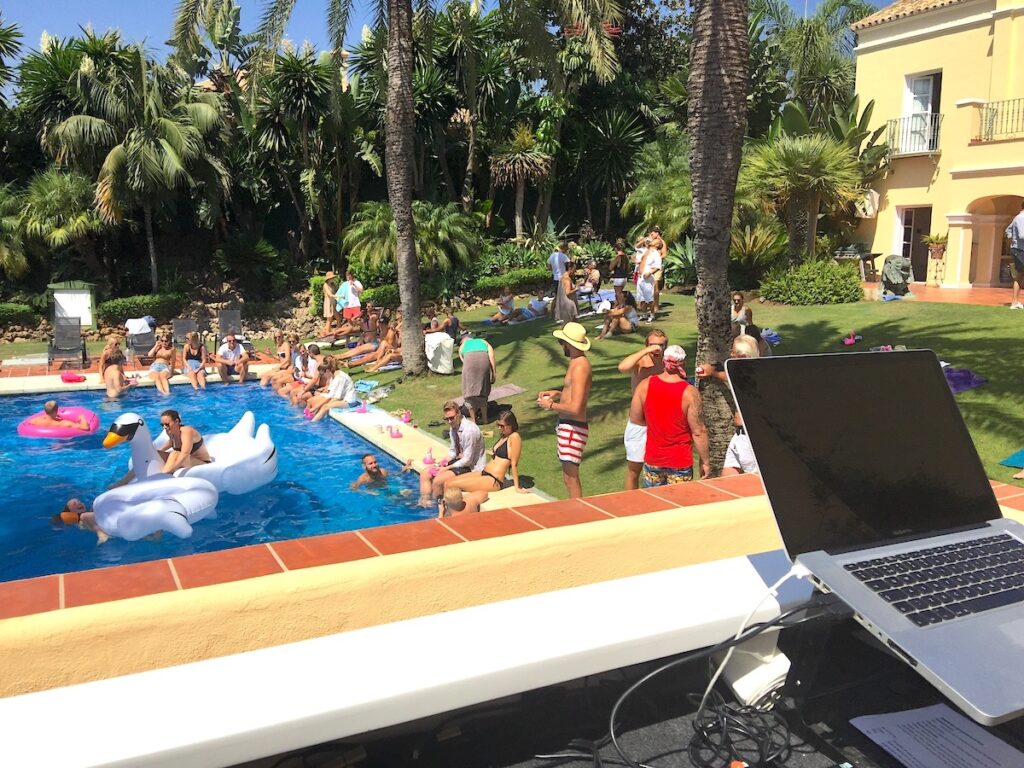 Pre-party & after-party
Having a destination wedding at a lovely villa, hacienda or another estate? Chances are, you hired the venue for more than one day. Wouldn't it be great to have your DJ play at the pool party the day before or the day after the wedding? Most likely you can get a good deal on it, as he has to set up the DJ gear anyway.
---
In the next episode, it's all about making sure your DJ is the right one for your wedding party.

---
About the author
Alexander is a DJ and entrepreneur of Dutch origin, living in Spain since 2015. He is the founder and owner of MOOOV Event Services, a premium DJ and entertainment service.
Being located near Marbella at the Costa del Sol in Andalucia, MOOOV Event Services is specialized in international destination weddings in Spain. With a broad network of wedding planners, venues, musicians, DJs and suppliers, MOOOV Event Services offers high-quality services to cater to any kind of wedding from exclusive boutique weddings to high-profile luxury weddings with hundreds of guests.
MOOOV Event Services is known for its signature DJ shows. The beautiful all-white DJ shows have a stylish, premium appearance. Perfect for weddings. We offer live musicians and artists as well as many add-ons like starlit dance floors and lighting effects.
MOOOV Event Services works with protocols and professional planning tools to guarantee a worry-free preparation and execution of the wedding party.
We take pride in creating a high level of confidence between us and our clients and we go the extra mile to ensure that you will have a most satisfactory experience with us.
Are you planning a wedding in Spain? Then you might be interested in receiving a bespoke non-committal quotation? Just click here and you'll receive one within 24 hours.