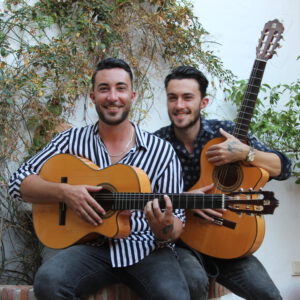 The life of the party!
There is no better way to take your party to a higher level than with live performances.
Although at MOOOV we have our roots in the DJ business, we consider live acts to be the perfect counterpart for any party. The right combination of DJ and live musicians will create magical moments that your guests will remember for a long time.
Of course, most musicians and artists also offer their services as independent acts, without a DJ. A classical guitar player for a ceremony, for instance. Or a jazz combo for a cocktail reception. Anything is possible.
In-House Entertainment
We have selected a few exceptional artists for you, who bring a high-quality performance, each in their own unique style.
These in-house acts have a special partnership with MOOOV Event Services, to offer you the best service and experience. So get in touch with us to check availability and prices.
More Artists & Musicians
If you are looking for a specific live act, like a percussionist, a female singer, or a belly dancer, MOOOV can be of service too. Check out this page to get inspired, or contact us directly to tell us what you are looking for.
We work in close relation with the most professional and experienced live performers on the coast, so whoever you book through MOOOV Event Services, you won't be disappointed.