It was great to see you again and Fabiola and Lincoln had the best time, they have taken away many wonderful memories of their wedding here in Spain plus some other ones which we have been giggling about today!!




Your service over the 3 days was perfect, I loved the fact you were flexible and accommodating which is definitely what was required at this wedding. Your focus was on the clients needs and you adapted to this which shows a truly professional approach.
Laura Charles – Reviva Weddings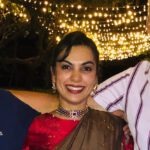 Had an absolutely wonderful time Alex... you are as awesome a musician as are you a person! Loved meeting you!
Alex really understood exactly what we wanted from the event, whilst reading and understanding the crowd so so well. Thank you so much, we couldn't have asked for a better DJ than you! You absolutely smashed it!! All our guests could not get over how good the music and entertainment were, so thank you SOOO much!
Awesome! Smooth communication beforehand. During the party DJ ALEX played exactly what we wanted, the dance floor was full all the time!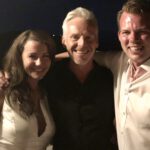 Everything was fantastic. Loved how prepared you were by making lots of contact before, it made us feel very safe that the set would be tailored to us. On the night the set flowed and was very responsive to the room... could not have asked for more!!
We would both like to say a HUGE THANK YOU to you.
You smashed it and totally got our style. Soul & Funk being our preferred choices. You and Manuela got the whole party dancing till the early hours and had everyone talking about it for days after!…. always a good sign.
Simon & I would recommend you 100% for any event / wedding/ birthday.
Thank you for making memories with us!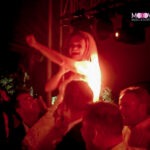 Thank you so much for our wedding on Friday!!! The set was amazing. We couldn't get people off the dance floor!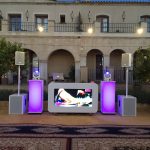 Thank you so much for being part our wedding day, it truly was an amazing day and wouldn't have been the same without your contribution to the party element.
Alex, you are a superb DJ for a wedding or any other event. Relaxed, personable and really nailed the vibe we were after.
Probably the most professional looking show I've seen at any wedding, the setup looked great and it sounded brilliant.
I'd happily recommend MOOOV for any wedding/party event, you're bound to have a great night tailored to your needs: 10/10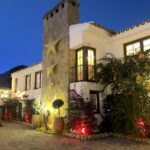 Very professional high-quality service, great personality, strongly recommended!

Larisa Semenenko - Casa de la Era, Marbella
Does a big fat 10 out of 10 say it all about everything in every way?
Even the wedding guests gave us big compliments about the music so we where surely not the only ones that where praising you!
We will definitely stay in touch!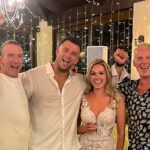 Amazing experience! So professional, but made it feel like we were included! Also made it feel like they were enjoying themselves too!! X
Well, I couldn't praise Alex enough. He was an absolute pleasure to deal with and had my trust from the 1st conversation. I just wanted to thank you again for making our night perfect and you made it very special.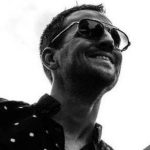 Thank you for your big contribution to our New Years Eve party! We've received many compliments for the great music!
Maryn – Co-owner of Castillo de Monda
Absolute brilliant, had our taste in music perfect! All our guests loved the evening. Thank you so much!
(60th Birthday Party)
Hi Alexander, just to say a big thank you for your superb DJ work on Thursday night. You really held the whole thing together in spite of a variety of small set backs! We did really well and took a total of 1900 euros. Thank you again and I hope that some work for you comes out of the evening.
(Animal shelter fundraiser)
Hi Alex, Hope you are well. We have just returned to London, and wanted to write to you to say a massive thank you. You are a great DJ! We loved the music and our guests have come to us and told us that they had so much fun at the wedding party. I also appreciate how you took time to understand our preferred music beforehand, and you handled the mini rain/ in between dinner course dance session superbly. We are both truly grateful for your patience, professionalism and skill/experience to keep everyone on the dance floor! Thank you for helping us make our wedding day amazing.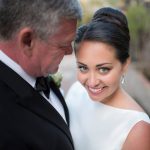 Alexander, we thought the service and experience was excellent. You were extremely professional and allowed for our wedding day to be a great experience.
We had such a great time dancing to all of the music!!! Thank you again.
Fantastic service from start to finish! Attention to detail is second to none. So glad we chose MOOOV for our big day!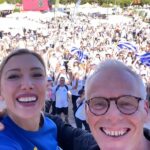 Una vez más gracias por tu profesionalidad y capacidad de adaptación a las circunstancias.
Sarah Sanches – Somos Experiences
We had the best service with MOOOV we could ever, ever imagine! They made us the best wedding party on earth! Also check out the Gypsy Brothers for collab with MOOOV. So worth it! We love you guys!
10/10 - Alex was top-class and smashed our special day out of the park. We are still fairly wiped out from an unbelievable weekend! Everyone thought you were incredible. And as I said to you on the night, if I know anyone getting married down here, I will be sure to recommend you to them!

Thanks so much!
A great start to the 2019 season was given on 28 April at Mijas Residence. Locals, restaurant owners, B&B owners, friends, they all came to raise a toast to a successful summer. DJ ALEX from MOOOV Event Services provided the musical part with the Campbell Bass Experience. The variety of music and the combination of vocals, saxophone and DJ ensured that the atmosphere was good in no-time. Everyone had a great time, and the dance floor was grooving from the start. Working with Alexander is very nice. He is a professional, easy going and flexible. With him, you can be sure that everything is arranged to perfection.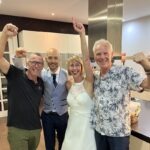 Everything was arranged very well from start to finish. The saxophonist was a great success! And thank you for playing longer now that the toast and canapes took so much longer. We received many good comments about the saxophonist.

The up-lights brought a lot of atmospheres, well thought out.

We were pleasantly surprised that our photo was on the DJ boat. Occasionally it was equally difficult to continuously satisfy two cultures (NL-ESP), but in the end, it was successful!

We had very good contact, we had a nice click. Your enthusiasm is infectious.
I really appreciated the time you took at the beginning to understand what we wanted. In addition, you came up with some really great solutions and suggestions to problems we had like the noise restriction and the movement of people from dinner to party.

The samba procession was a real highlight of the day and something we'll all remember. The moment the drums came in was amazing. I will send you a video that captures some of the feelings at that moment!

I also thought the silent disco worked perfectly, and it was a very smooth transition. I think our guests really enjoyed it. We certainly did.

Many people talked about how much you clearly enjoy what you do, and that really contributed to the positive atmosphere we created together.

I'm really glad we chose you, we kept the dancefloor busy all night (which doesn't happen at all weddings) and I want to say another big thank you!
What a great team!
Alexander organised the entertainment for our wedding in Spain on September 30, 2023. Super nice contact and everything was arranged down to the last detail. Light and sound at various locations, the patio for the party was beautifully lit and had many special elements. The Gypsy Brothers during the cocktail, Robbievansax who introduced the party with his saxophone. In short, it was perfectly organised!
La verdad que me pareció una actuación estupenda y maravillosa. Al concejal le encantó la idea y me felicitó por haber elegido tú trabajo y equipo. Las expectativas estuvieron muy cubiertas, y este viernes se espera más gente. La música estuvo muy bien y me gusta ese cambio que hiciste, y es cierto la música del principio estaba muy bien seleccionada. Después era algún tema más comercial, pero también es verdad que la gente bailó mucho más y estaban más animada.
Eres muy profesional y este viernes puedes seguir en la misma línea porque me encantó.
Toñi Cordero – Ayuntamiento Alhaurín de la Torre
When we seen the setup and heard the music all afternoon we just knew we had to have Alexander at our wedding. From the first contact with Alexander through to the big day we were not disappointed in anyway. He was very professional and put us at ease. He listened to everything we wanted and when it came to the big day did not disappoint. The input that Alexander gave us was first class and really made our day, and as we have said since, it was our perfect day, exactly as we imagined! A truly 1st class service that I would not hesitate in using again or recommending to anyone!
MOOOV rocked the boat on our wedding on the 6th of May. Everybody was dancing and there was not a moment that the dance floor was empty. Even my husband was dancing and that never happens as he's not a great dancer. All our friends, family and we look back on this evening with great delight. Thank you for realizing our dream wedding night.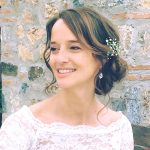 A great night - everybody is still talking about the fantastic music (live saxophone included), getting everybody on the dance floor! Thanks for making our wedding party unforgettable.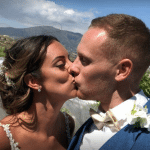 The perfect DJ!
Thank you so much for being the perfect DJ start to finish! X
DJ Alex was great to work with from start to finish. From the moment we were in contact with him, we felt confident in his professionalism. The responsive communication from the get-go proved that he wanted to get to know our personalities and make them shine through the music on our wedding day.

On the day, the whole thing was brilliant from start to finish. The party never died from the transition from the band, and Alex knew exactly what songs to play and when hence creating such an amazing atmosphere and energy. We definitely felt it, but so many of our guests have since commented on it as well.
The addition of the sax added to the performance and our experience, as a whole.

Thank you to Alex and Robin!! You made our wedding party one to remember!!!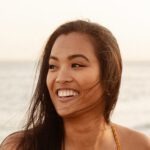 It was lovely having you. Everyone had a blast and enjoyed the music very much. We will definitely have you in mind for any future occasions!

Mother's 60th Birthday Party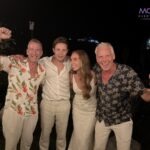 Alexander, together with the Gypsy Brothers and Robbievansax, managed to create an incredible party for our wedding in Spain (Marbella)! Alexander easily senses what you want as a customer and really knows how to interact with the audience.

In addition to the pleasant contact we have had with Alexander from the start, he is very easy and creative when looking for the best solution and set-up for his equipment. It was also very nice that we only had to send a list of songs that we really liked and really didn't like.

Booking Robbie (saxophonist) is also highly recommended, our guests loved him and went completely through the roof with him!

In short, MOOOV will provide you with the evening of your life, they perfectly sense what is needed and anticipate it immediately! We really recommend these gentlemen to everyone!!!