In the previous article in this series, we spoke about the benefits of having your DJ take care of all the sound elements during the wedding day. Today, we'll go over everything you can do to ensure your DJ is up for the job.
In your quest to find the right DJ for your big wedding party you'll get to the point where you will actually meet your candidate DJs, either by phone or Zoom or in person.
To get the most out of this meeting it helps to know exactly what to expect from your DJ to-be. Here are a few things to help you get yourselves organized and to ask the right questions:
14 Must-Ask Questions:
How many years of experience do you have working at weddings?
What kind of styles and genres do you master?
How do you present yourself? Do you have photos or videos of your DJ booth?
Are you comfortable to make announcements? Do you normally use the microphone a lot during the party?
Do you have a backup plan?
Do you have a public liability insurance?
Do you offer a written contract?
Are there any additional fees that could accrue that I am not taking into account, like travel expenses or charges for special musical requests?
What is your cancellation policy?
Can you get me in touch with bridal couples that you recently worked for to hear about their experiences?
Have you worked at our venue before?
Do you take requests?
Can we submit a "Do Not Play" list?
How much would you charge for overtime?
For a better understanding of some of these questions, here's some more background information:
Expertise and experience
Nothing defines a good DJ more than his level of expertise and his years of experience.
Expertise is not just the ability to smoothly mix one track into the next. On the contrary, technical skills are the least important when it comes to wedding DJs. His expertise is expressed by a profound knowledge of music from the last 50-60 years in most genres and even more so by knowing which songs will work well for which audience at what time of the night.
The latter is only achieved by performing countless hours in front of an audience. In other words; experience.
Please note that there is a great number of DJs out there that have been DJing for many years in clubs and bars. This is, however, a completely different craft. The best club DJ might not be the best wedding DJ and vise versa.
Make sure your DJ has earned his kudos on the dance floors of many weddings, and ask for reviews and videos from past weddings.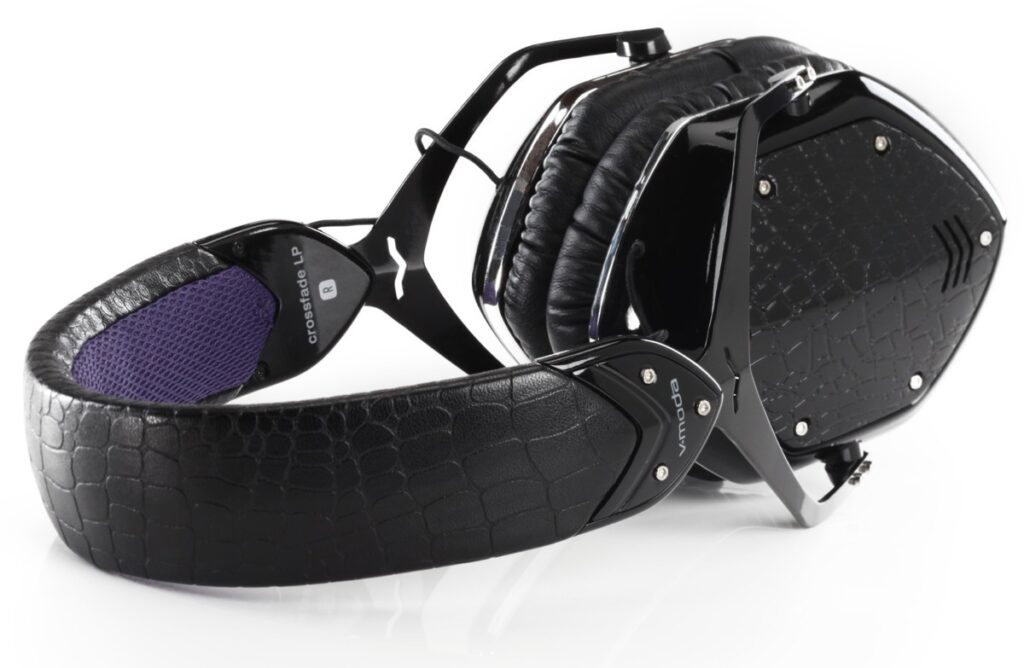 Define the kind of party you have in mind
Knowing what type of party you want is important to find the perfect DJ. There are many different types of party styles and here are a few examples to help you define yours:
Do you want a big old wedding party where everybody, including aunt Betty and those little bridesmaids, are all having fun on the dance floor? In that case, you need an experienced all-round DJ who knows exactly what songs to play to get and to keep everyone engaged. Anyone presenting himself as a wedding DJ is basically an all-round DJ so in this case you're golden.
Or maybe you have a theme party in mind… like a 70's disco theme, an Indian theme or a Caribbean/tropical theme. In that case, you want your DJ to be very familiar with the corresponding music.
Are your guests predominantly of your own age group and you like to go wild on the tracks that you all love so much, then what you need is a DJ that totally masters your style of music. It might be a little harder to find a DJ that knows exactly what you mean by 90's West Coast RnB or progressive Chicago house. But if this is what you want, you better make sure your DJ is up to the task.
Presentation
When you meet with your aspirant DJ he will present himself to you in a certain way. And although you may expect him to be dressed to the occasion when showing up at your wedding, there are telltale signs that give you good indications of how he will present himself at your moment of glory.
First off, see how he introduces himself. Pay attention to his language and tone of voice. Is he well-mannered in general? Even clean (or dirty!) fingernails tell you something about the person you are dealing with. If you like him to show up in suit and tie, ask him if he owns one.
Then about the gear… make sure he will bring everything needed for a full sound (and light) service. If you need him to provide sound and music for the ceremony or during diner, does he bring a second, or third sound system and microphones for that? Or do you, yourself or the venue manager have to take care of this?
Having a good party is not just about music. It is also about ambiance, lighting, and effects. In most cases, your DJ will come with some lighting effects and he will probably have some kind of DJ booth.
Make sure that you get the package you want. Try to imagine what the set will look like at the location you have in mind. Does the venue offer (build-in) ambient lighting? If not, the DJ might offer LED uplights to lit up walls, drapes or ornaments for extra colour effects.
The DJ as a Master of Ceremony
Depending on origin and cultural factors, people sometimes expect the DJ to double as a master of ceremony (MC). In the US for instance, it is normal for a DJ to make announcements for several wedding dances and other ceremonial acts.
In some occasions, the DJ makes frequent use of the microphone to enthuse the crowd while in other occasions he limits himself to do just the necessary announcements ("Ladies and gentlemen, it is time for our bride and groom to have their first dance as husband and wife. Please put your hands together for …").
Whatever your preferences are regarding the MC-ing of your DJ, make sure he understands what you expect from him and that he has the skills to execute it well.
A backup plan
It might not be the first thing that comes to mind when selecting your DJ but it can surely turn out to be the most important thing of all. What happens when something goes wrong? Equipment fails, cars break down, people get sick. But your wedding still has to go on… So your DJ needs to have a backup plan, right? Ask him about it. Don't hold back on this one. Make sure he comes with the right answers.
By the way, this is one reason why professional DJs cost more than less professional or amateur DJs. It simply costs a lot of money to have proper backup systems in place.
The fact of the matter is that not even the most professional, expensive supplier comes with spare parts for all of his gear. But for the most essential equipment, a wedding DJ should have a solution for when it decides to quit. It might not be the most convenient solution for him but as long as the show can go on, he can secure your party.
As an example; when a glass of beer ends up over the DJ's laptop and controller, there are relatively simple ways to hook up a tablet or spare PC with a broad selection of music and a DJ app to continue the party within minutes.
Next to a number of other precautionary measures, at MOOOV Event Services we deliberately use active speakers instead of a passive speakers/amplifier combo, as part of our backup plan. So that when one of the speakers quits the other speaker can simply take over by simply adjusting the volume.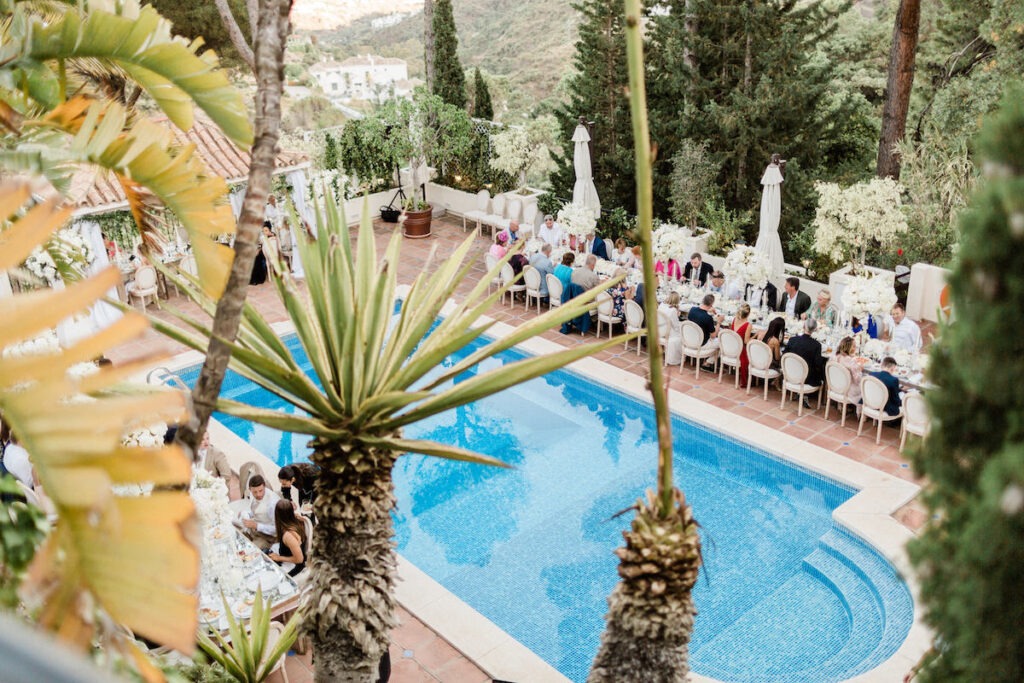 A word about age
As the trade of DJing grows older, so do the people that master this fine art. At the same time, you, the bridal couple, remain roughly of the same age. At the moment the average age to get married in Europe is around the age of 30 (source).
Is it a bad thing if your DJ is older than yourselves? On the contrary! Actually it can be a good thing! It just means that he has decades of experience. He does not only master the latest and hottest hits but will also know how to reach out to your older guests by playing those ol' school classics.
Ultimately, all that matters is that all of your guests can celebrate your wedding together on the dance floor!
---
In the next episode, we will discuss the actual cost of a DJ service.

---
About the author
Alexander is a DJ and entrepreneur of Dutch origin, living in Spain since 2015. He is the founder and owner of MOOOV Event Services, a premium DJ and entertainment service.
Being located near Marbella at the Costa del Sol in Andalucia, MOOOV Event Services is specialized in international destination weddings in Spain. With a broad network of wedding planners, venues, musicians, DJs and suppliers, MOOOV Event Services offers high-quality services to cater to any kind of wedding from exclusive boutique weddings to high-profile luxury weddings with hundreds of guests.
MOOOV Event Services is known for its signature DJ shows. The beautiful all-white DJ shows have a stylish, premium appearance. Perfect for weddings. We offer live musicians and artists as well as many add-ons like starlit dance floors and lighting effects.
MOOOV Event Services works with protocols and professional planning tools to guarantee a worry-free preparation and execution of the wedding party.
We take pride in creating a high level of confidence between us and our clients and we go the extra mile to ensure that you will have a most satisfactory experience with us.
Are you planning a wedding in Spain? Then you might be interested in receiving a bespoke non-committal quotation? Just click here and you'll receive one within 24 hours.