Before diving into the details of finding the best possible DJ for your wedding party, we need to talk about planning first. You might think: 'How do you mean planning? Planning is all we're doing right now!'
Sure you are! And by now, you might have found out that there is a lot more to it than you've thought beforehand.
How to plan for your wedding entertainment
My point is that it often happens that people only start to look for the entertainment part of the wedding somewhere halfway down the planning process. Only after they have decided on things like catering, flower arrangements, and decorations.
In my opinion, it is good to start planning on music and entertainment much earlier in the process and here's why: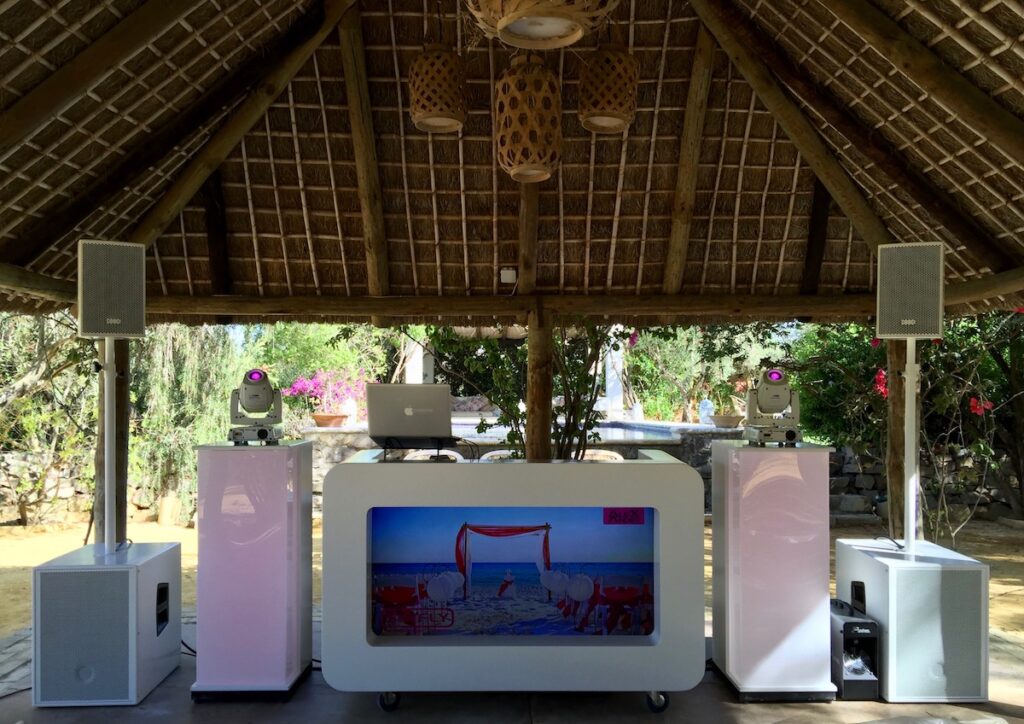 Professional support
The entertainment, whether it is a DJ, a band, live musicians, background music or a combination of the above, is a very big part of your wedding day and it should be considered as such. Well-chosen music creates the perfect ambiance and a relaxing flow throughout the event.
Having an entertainment specialist involved in the planning process at the right moment might save you a lot of stress, practical concerns and ultimately; money.
A professional DJ or entertainment company will think along with you and will check your ideas and wishes against the practical realities and financial limitations.
In my experience, it happens a lot that during our first meeting, the bridal couple expresses a wealth of ideas with for instance string quartets for the ceremony, a Spanish guitarist during cocktail hour, a singer during diner and a sax player to play along with the DJ for the dance party.
Apart from the cost (good musicians are not cheap), I would advise against such an overkill of live musicians for the simple reason that your guests will probably not even notice half of it as they are too busy chatting, catching up with relatives, etc.
By choosing the right moments for live music and have the DJ play appropriate background music for the intermediate moments you will save tons of money without compromising on the end result.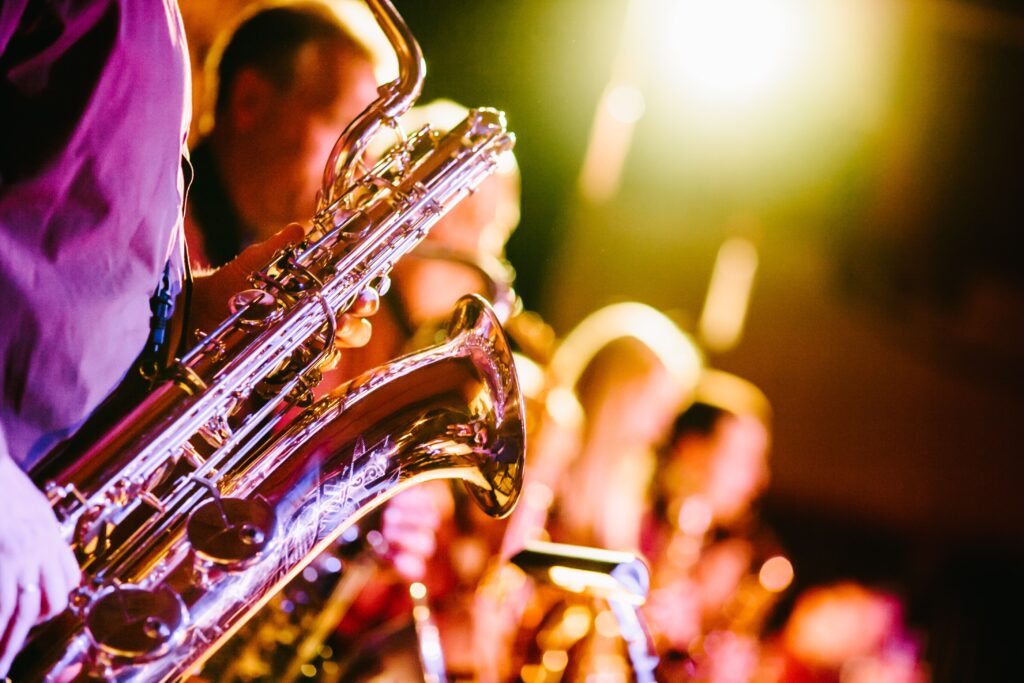 The best ones are booked first
Another very important reason to start planning for your entertainment well in time is that if you don't, you might miss out on the good DJs and musicians. As those are the ones being booked first. Starting too late might leave you with the 'leftovers'.
Of course, this all depends very much on your wedding date. The more popular your wedding date is (you might already have noticed the demand when booking the venue), the faster the good entertainers are likely to be booked.
So what is a good time to start preparing for the entertainment? As a rule of thumb, start about one year prior to the wedding day for dates in high demand and 10-8 months for the less popular dates.
Simply start by doing a web search for 'wedding DJ' or 'wedding band' in the region where your venue is located or ask your wedding planner or venue manager for recommendations.
Once you have been talking to a DJ, entertainer or band and it feels like the right choice, ask if he is willing to hold the date for you. When the date is far enough ahead he/she will have no objection to do so.
Be ready to act fast when a DJ or artist tells you he's got another enquiry for the same date. He is just as eager as you are to get the deal secured, so don't keep it pending any longer than necessary.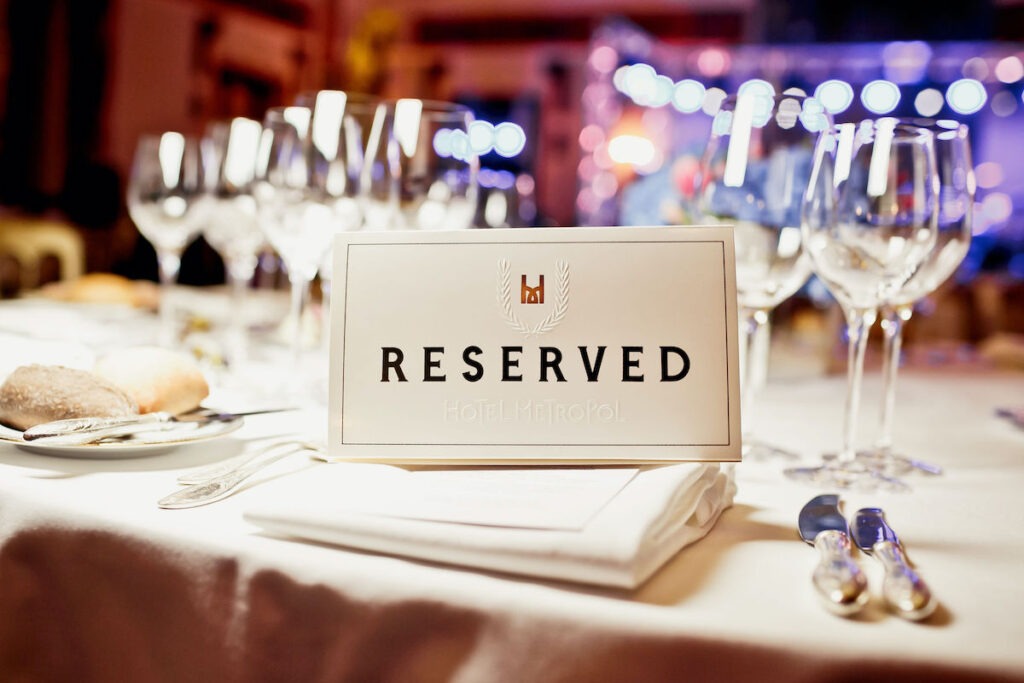 ---
The next episode touches on the question of chosing a DJ or a band as your wedding entertainment.
---
About the author
Alexander is a DJ and entrepreneur of Dutch origin, living in Spain since 2015. He is the founder and owner of MOOOV Event Services, a premium DJ and entertainment service.
Being located near Marbella at the Costa del Sol in Andalucia, MOOOV Event Services is specialized in international destination weddings in Spain. With a broad network of wedding planners, venues, musicians, DJs and suppliers, MOOOV Event Services offers high-quality services to cater to any kind of wedding from exclusive boutique weddings to high-profile luxury weddings with hundreds of guests.
MOOOV Event Services is known for its signature DJ shows. The beautiful all-white DJ shows have a stylish, premium appearance. Perfect for weddings. We offer live musicians and artists as well as many add-ons like starlit dance floors and lighting effects.
MOOOV Event Services works with protocols and professional planning tools to guarantee a worry-free preparation and execution of the wedding party.
We take pride in creating a high level of confidence between us and our clients and we go the extra mile to ensure that you will have a most satisfactory experience with us.
Are you planning a wedding in Spain? Then you might be interested in receiving a bespoke non-committal quotation? Just click here and you'll receive one within 24 hours.